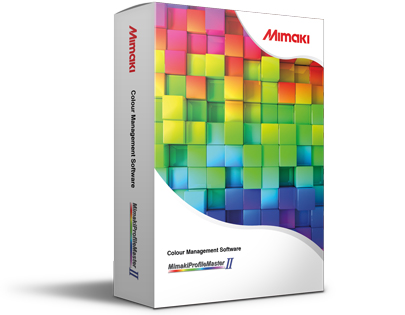 Mimaki Profile Master II
The Master of Colour Management
Mimaki Profile Master II (MPM II) draagt bij aan het bereiken van een consistente printkwaliteit op verschillende media en met verschillende printers, en maximaliseert zo de printprestaties.
| | |
| --- | --- |
| Automatische kleuraanpassing met de color picker systeem | Kalibratie voor consistent resultaat |
| Dezelfde kleuren van elke printer | Hoge kwaliteit ICC device profielen |
Eigenschappen van Mimaki Profile Master II
Consistente resultaten door de kalibratie
Wanneer een printkop wordt vervangen, kunnen de kleuren enigszins afwijken. De 'printer calibration' detecteert en past kleurverschillen aan om de kleuren consistent te houden.
*kleurverschillen worden gemeten op basis van ▲E
Vergelijking van ▲E waarden tussen twee of meer kleuren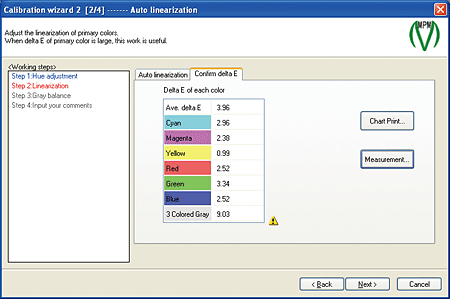 ---
Dezelfde kleuren van elke printen (Equalization)
'Equalization' helpt kleurconsistentie te verkrijgen tussen dezelfde soort printers. Het maakt het mogelijk snel te reageren op urgente of bulk-orders door het uitvoeren van meerdere printers tegelijkertijd.
---
Hoge kwaliteit ICC Device Profielen
Met Mimaki Profiel Master II is het maken van een hoge kwaliteit ICC-device profiel eenvoudig. ICC-device profielen verbeteren en standaardiseren printer output voor alle printmaterialen en inkten.