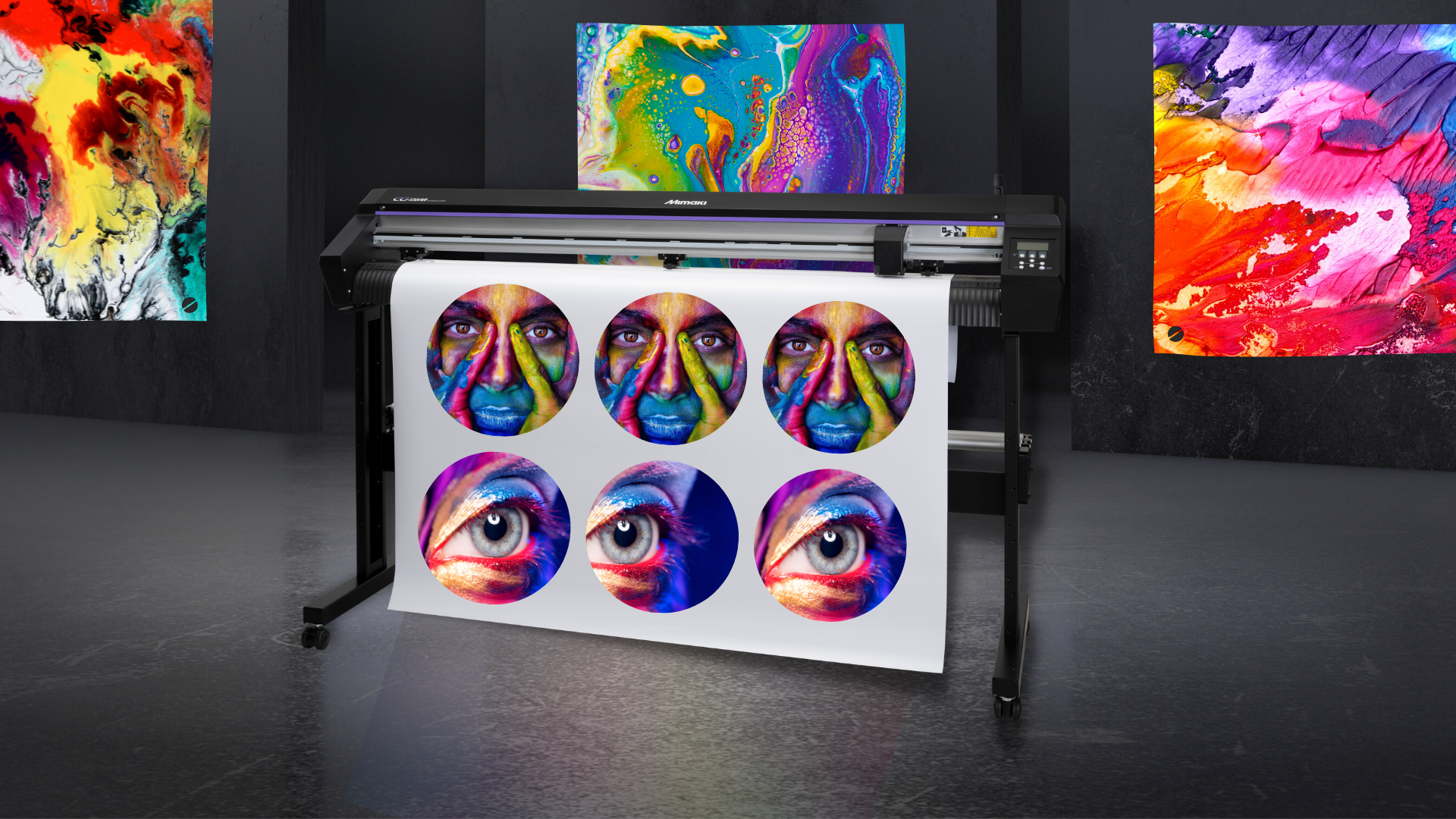 Stay sharp. More profit per cut.
CG-AR series: Roll-to-roll and sheet fed cutting plotter
CG-AR Series cutting plotter
The new CG-AR series cutting plotter builds on the strong heritage of its predecessor and comes with new intuitive features and enhanced specifications. With the unique ID-Cut function, higher downforce, and improved accuracy, it offers reliable and precise cutting while working seamlessly with Mimaki printers.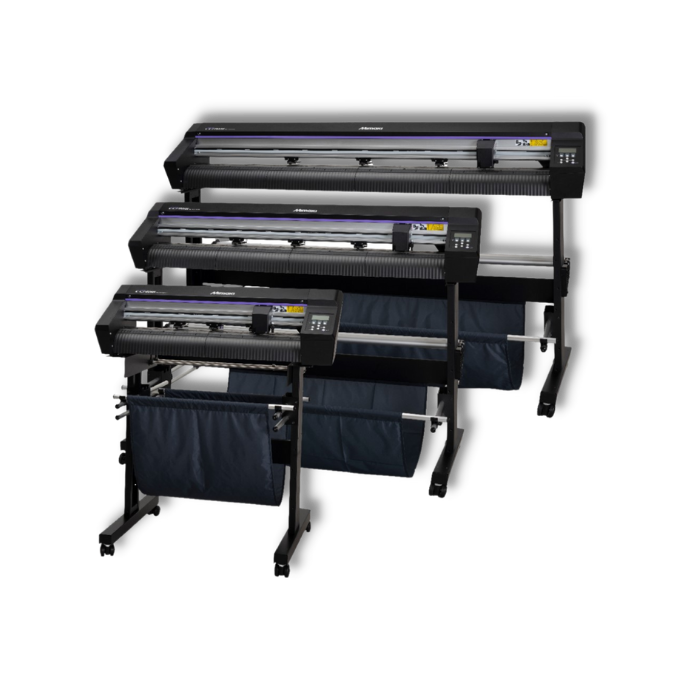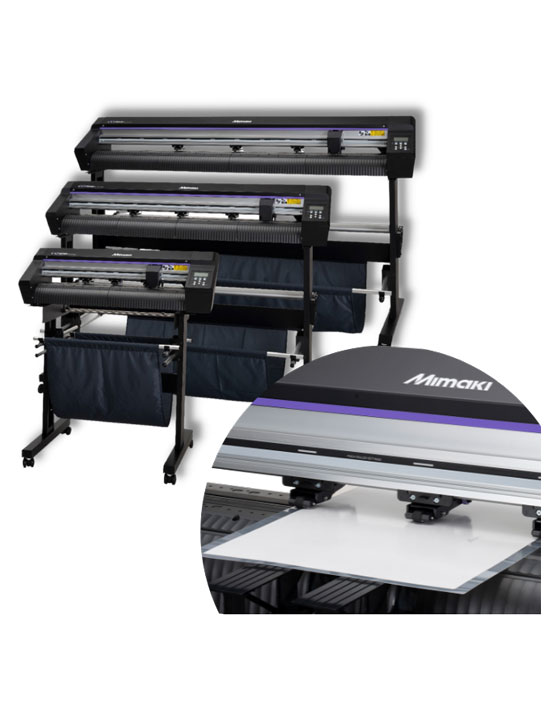 3 models available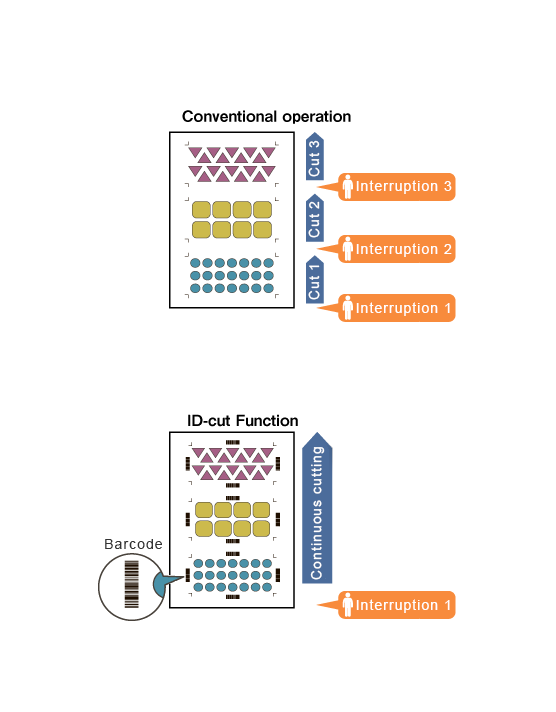 ID Cut function explained
High downforce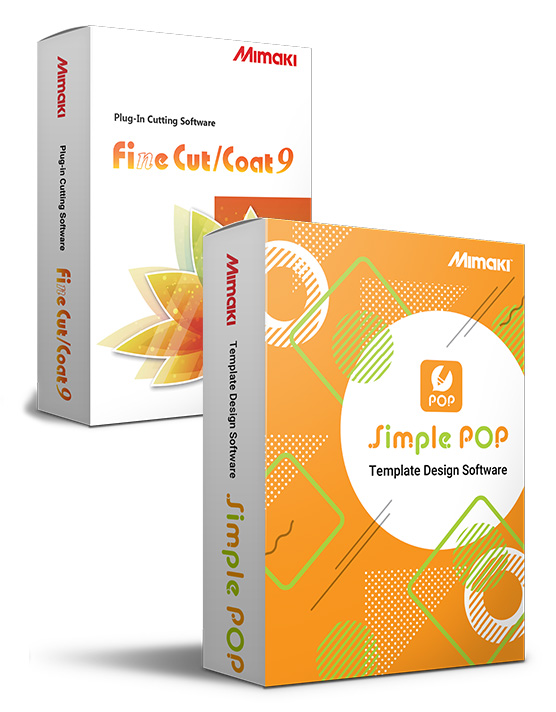 Easy-to-use software
Designed to cut & crease a wide range
of materials
Letters, Stickers, Signs, Labels, Magnets, Window signs, Shelf wobblers, Iron rubber, Packages mock-ups, Paper crafts and Pen plotting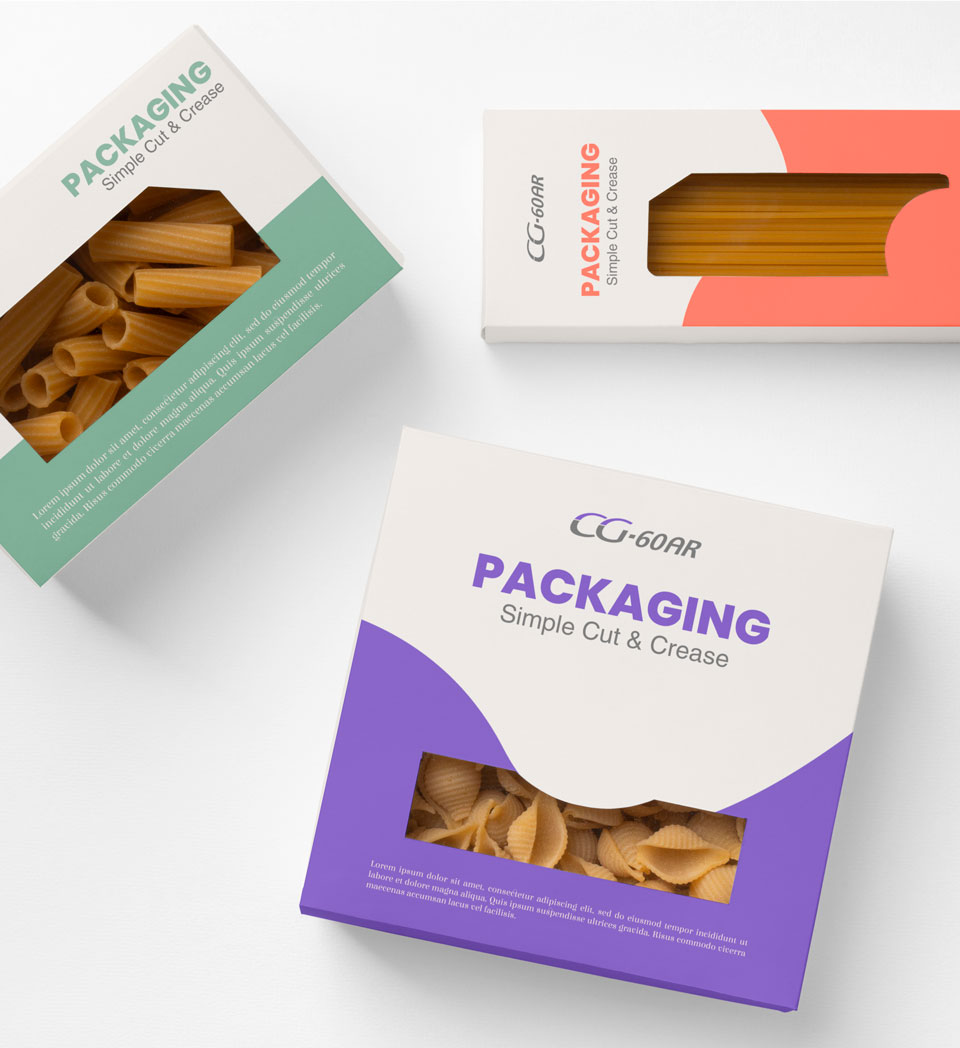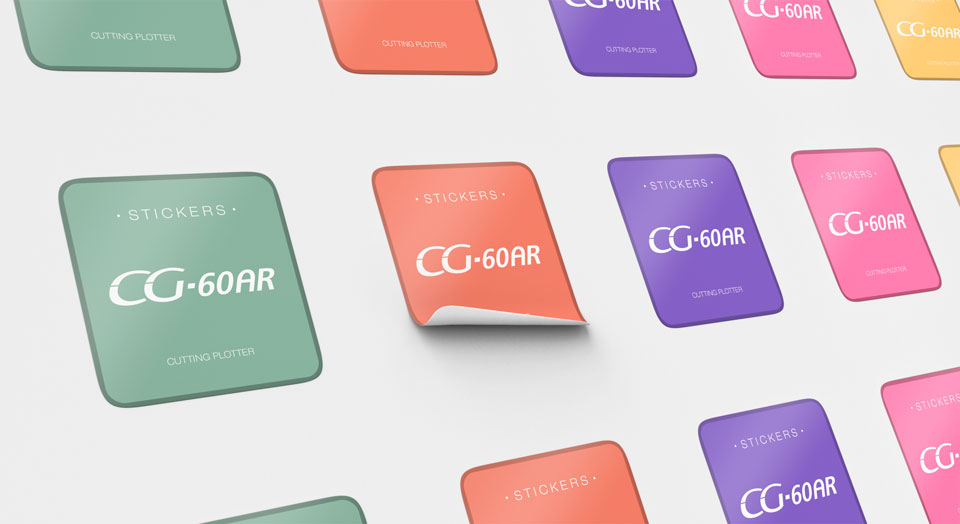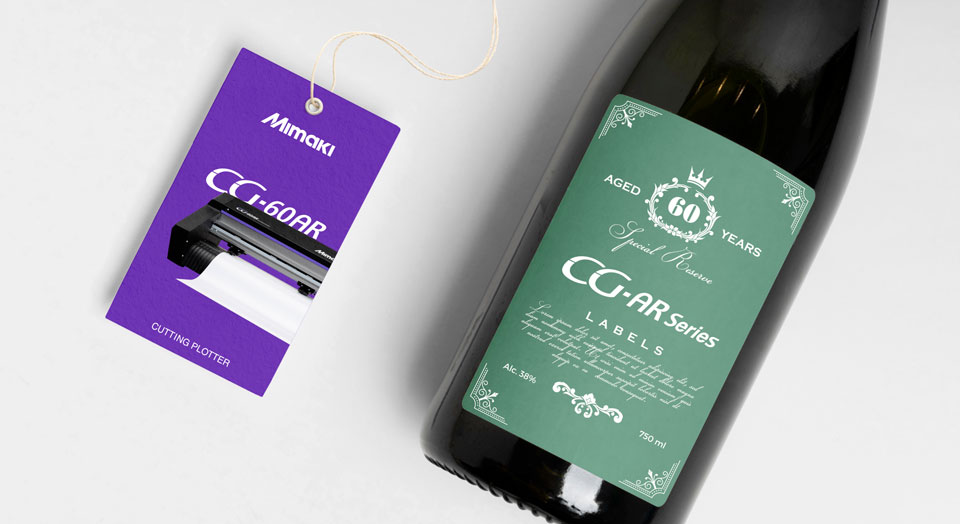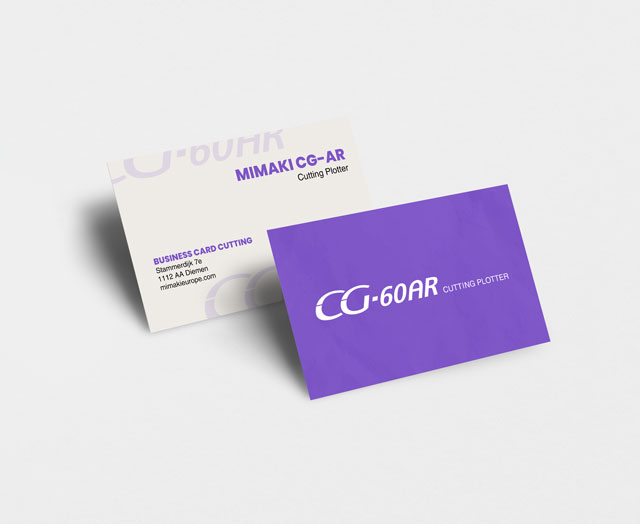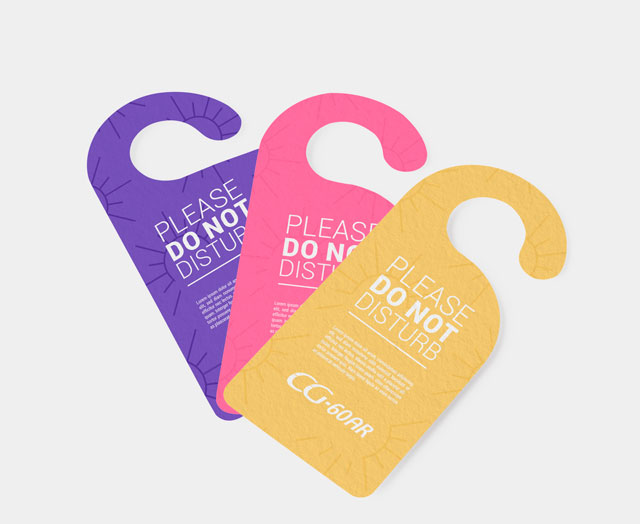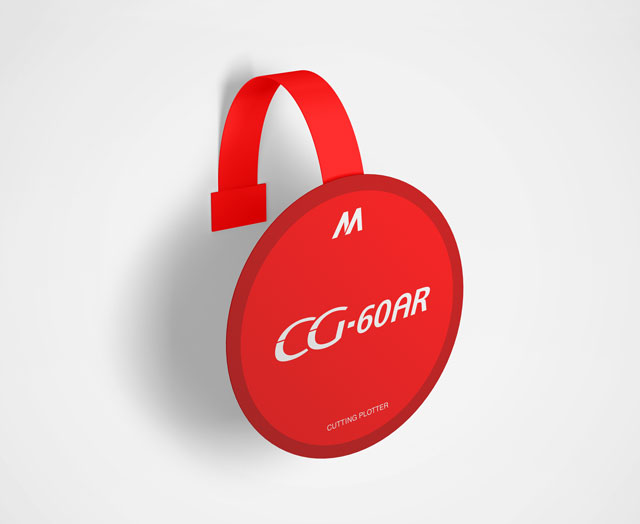 Swivel bladed
for each type of material
The CG-AR series can be fitted with a blade dedicated for the material to be cut.
Dedicated blades are available to cut through vinyl, small letters, reflective sheets, fluorescent sheets, rubber sheets, and heavy paper.
A creaser is available to draw fold-lines for easy folding.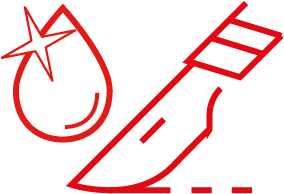 This cutting plotter includes Mimaki Core Technologies that offer the best quality, maximum productivity and reduced exposure to risks that can delay production. See below list of core technologies that are included in the CG-AR Series.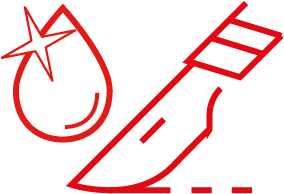 Item
CG-60AR
CG-100AR
CG-130AR
Acceptable sheet size
Width
90 ‒ 740mm
90 – 1,250mm
90 – 1,550mm
Roll weight
8kg or less
20kg or less
Roll dia
150mm or less
Effective cutting area
606mm × 51m
1,070mm × 51m
1,270mm × 51m
Max Speed
Shaft Direction
73cm/s
45° direction
103cm/s
Adjustable speed range (cutting /plotting)
1 ‒ 10cm/s (1cm/s step),
10 – 70cm/s (5cm/s step)
Mechanical resolution
X: 2,5μm; Y: 5μm
Command resolution
25μm, 10μm (MGL-IIc), 100μm, 50μm (MGL-Ic1)
Repeatability
±0.2mm/2m
Excluding shrinkage/expansion caused by the film temperature
Accuracy assurance range
586mm x 20m
1,050mm x 2m
1,350mm x 2m
Depending on the specified film and cutting conditions
Max. pressure
550g
Pressure setting
Cutter
10 – 20g (2g step), 20 – 100g (5g step), 100 – 550g (10g step)
Creasing
10 – 20g (2g step), 20 – 100g (5g step), 100 – 150g (10g step)
Pen
10 – 20g (2g step), 20 – 100g (5g step), 100 – 550g (10g step)
Acceptable cutting sheet
Vinyl up to 0.25mm thickness, Fluorescent sheet, Reflective sheet, Coated Cardboard
Applicable tools
Cutter, Water based ball-point pen, Oil based ball-point, Creasing Tool
Type of command
MGL-IIc/Ic1
Interface
RS-232C/USB2.0/Ethernet
Receiver buffer size
27Mb standard(17Mb when in sorting)
Operation environment
Temperature: 5 – 35 degrees Humidity: 35 – 75% (Rh) Non-condensation AC100V – 240V 1A 50/60Hz
Power
AC100V – 240V 50/60Hz
AC100V – 240V 50/60Hz
Power consumption
140W~168W
190W~228W
Dimensions (W x D x H)
1,030 x 287 x 335mm
1,530 x 580 x 1,150mm
1,830 x 580 x 1,150mm
Weight
17kg (27kg with optional stand)
35kg
43kg
Stand
Option
Standard
Sheet Basket
Option
Windows driver
An easy solution that allows for the design using office applications (like Word, Excel and PowerPoint) and cut them in the same way that you would print using an office printer.
Windows Driver
Output directly from your existing Windows application in the same way as using a 'standard' printer.
Simple POP
A design application that allows you to create POP and in-store decorations via templates through simple operations and then cutting them on the CG-60AR.
Simple POP
Stand-alone application to create your own decorations using templates.
FineCut9/Coat9
A plug-in software for the more advanced designer that offers full integration with Mimaki printers and enables the design and output from within either Adobe® Illustrator® or CorelDRAW®.
FineCut9/Coat9
Plug-in software for Adobe® Illustrator® and CorelDRAW® for the professional designers.

Sheet table
To turn the roll-to-roll cutting plotter into a flatbed cutter
Cutting sheet
To cut and crease A3-size media like packaging and paper crafts

Stand for CG-60AR
To turn the CG-60AR from a table to a floor-type model

Basket
To collect the cut media and prevent it from falling on the ground
Let's cut!
Submit your credentials for more information on the all new CG-AR Series including availability, competitive pricing and local demonstrations.
Request info
Request a demonstration
Want some action? Then request a personalised demonstration, virtually or in person, and understand in depth how the all new CG-AR Series can maximise your production output.
Request a demonstration
CG-AR Series