Note: This product has been discontinued. To view the latest available product in this series, please click here.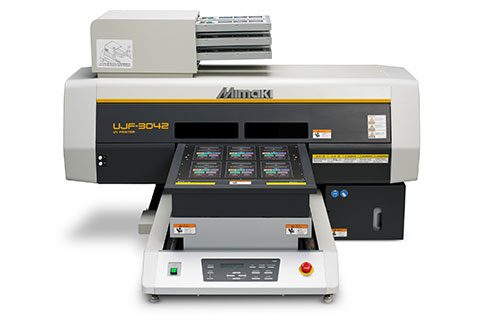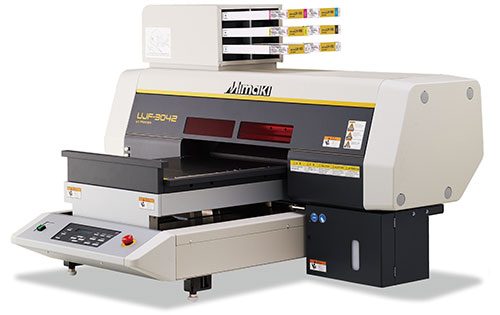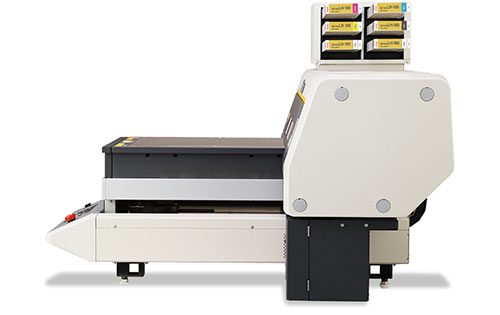 UJF-3042
Desktop formaat UV LED Vlakbed Printer
De UJF-3042 serie biedt een unieke oplossing voor kleine oplagen en on-demand printing. De printers bieden een ongeëvenaarde veelzijdigheid en hoge kwaliteit print reproductie op heel veel verschillende soorten materialen, producten en substraten. De compacte desktop formaat UJF-3042 serie biedt onbegrensde mogelijkheden voor de eindgebruiker.
Uitstekende printkwaliteit en betrouwbaarheid

Ruimtebesparend compact desktop model

Direct printen op substraten tot 50 mm dik (FX-model) en 150 mm (HG model)

HG Model beschikt over twee extra druk kanalen voor 6-kleurendruk plus wit en heldere inkt

Gelijktijdig afdrukken van kleur en wit

Automatic primer application functie
Create…
Van geschenken en Give aways tot houten en glazen materialen en nog veel meer…