Note: This product has been discontinued. To view the latest product available, please click here.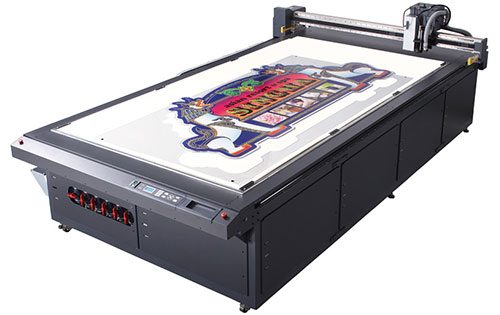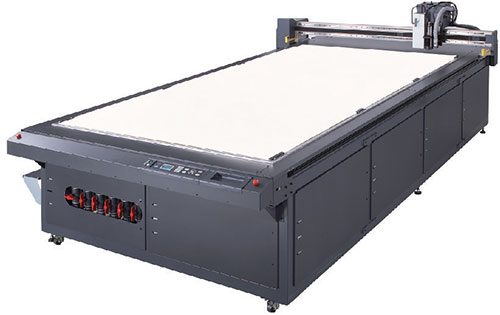 CF3 Series
Multifunctionele Vlakbed Snijplotters
De Mimaki CF3 serie groot formaat vlakbed snijplotters is geschikt voor een uitgebreid scala van applicaties tot 5 cm dik. Het bevat drie verwisselbare kop types (router, reciprocating, of tangential head) en innovatieve snijtechniek. Voor een effectieve print en snij-oplossing, kan CF3 serie worden gecombineerd met Mimaki's UV-curable vlakbed printers zoals de JFXplus serie.
De keuze uit drie verschillende snijkoppen: router, tangential, reciprocal

Precies contoursnijden met de gepatenteerde Mimaki kleurfoto sensor

Vacuüm systeem houd de media op zijn plaats

Reinigt automatisch de oppervlakte van de tafel

Zeer goed te combineren met de JFXplus serie
Create…
industriële producten zoals bedieningspanelen, knoppen, ID-kaarten, verpakkingsmaterialen, mode-accessoires (riemen), speelgoed, Printed Circuit Boards en bijvoorbeeld bewegwijzeringsborden. Van groot naar klein en van dik naar dunne materialen, waaronder 3D-logo's, dikke robuuste borden, grote POS-displays en display materialen. De lijst van mogelijke toepassingen is bijna eindeloos.
Substrates
Golfkarton, Gecoat karton voor verpakking, Vinylchloride verpakkingen, Plastic golfkarton, Vinyl chloride sheet voor uithangbord, Reflecterende sheets, Sandblast rubber, Industriële rubber sheet (max. 3 mm), Vinyl.
Het is belangrijk om de materialen van tevoren te testen, aangezien materiaaleigenschappen kunnen verschillen tussen fabrikanten.