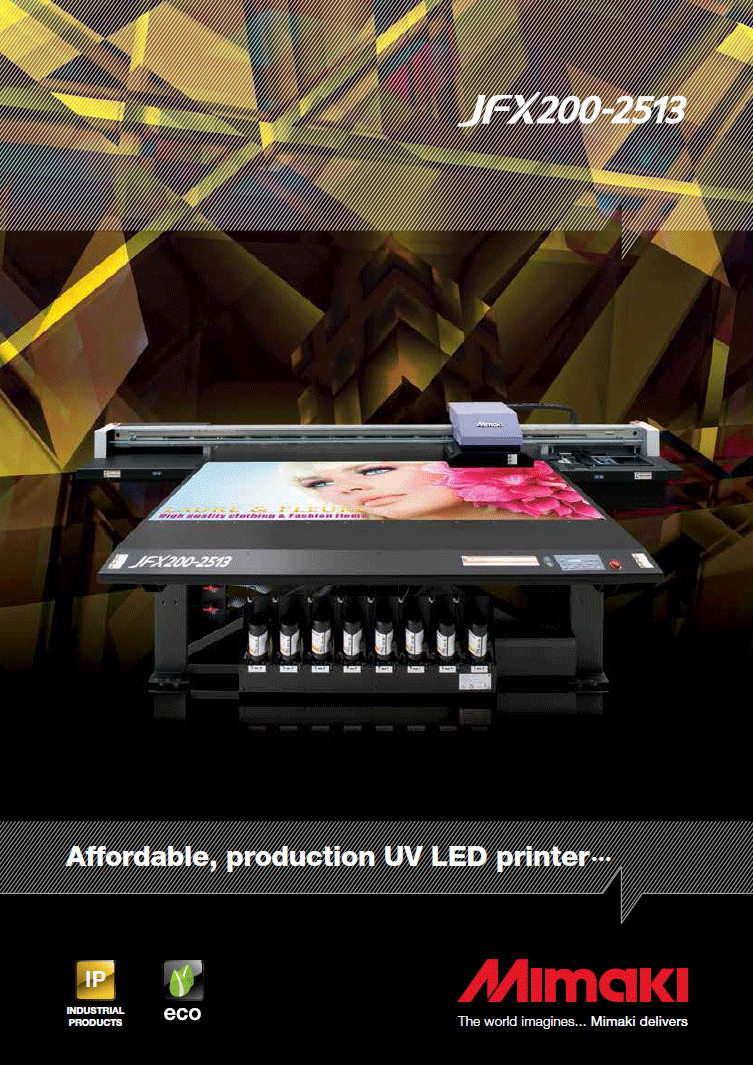 Version:MEUJFX20003
Format: PDF
Language: English
Resolution: LowRes

Updated version: There has been a change in the dimension of JFX200 • Initial size : 4,400×2,450×1,250 mm • Revised size : 4,400×2,250×1,250 mm Affordable, high-performance flatbed UV LED printer
The latest addition to Mimaki's family of UV LED flatbed printers, the JFX200-2513 delivers unparalleled results to expand the potential for professional sign and graphics companies. A choice of inks, including white and clear, offers unlimited creative opportunities, with the capability to print to a wide range of substrates.
Easy to use and with a compact footprint, the JFX200 -2513 maximizes productivity by using industry standard-sized media, on its 2.5m x 1.3m bed.
Date last updated:
01-09-2016